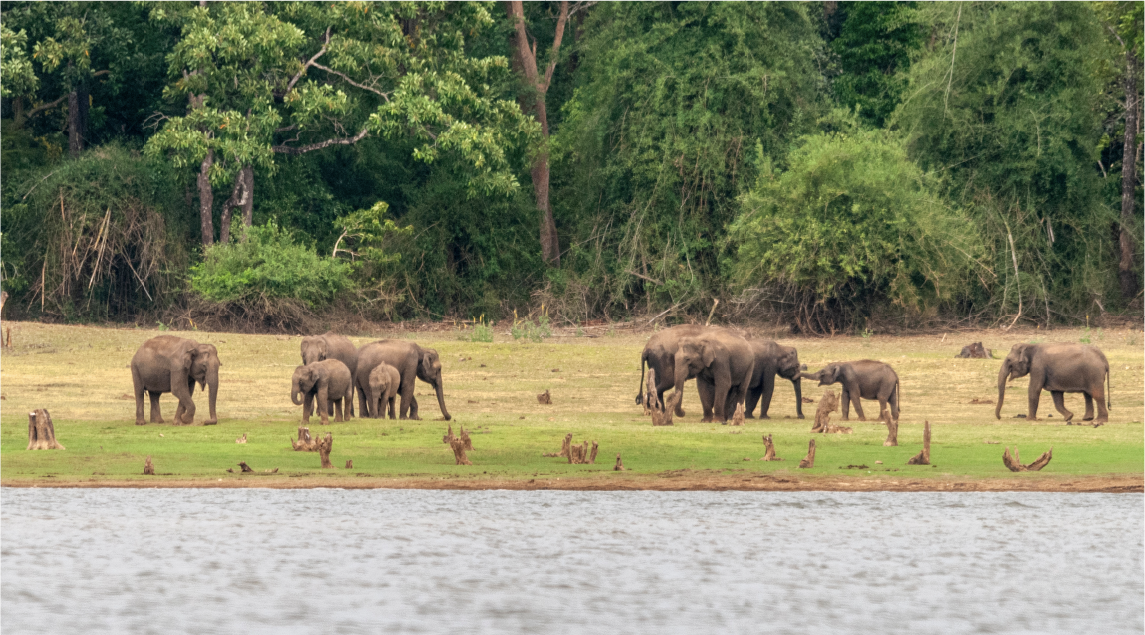 Buffer Zone

The State Government under Section 38V of the Wildlife (Protection) Amendment Act, 2006 vide its order No. FEE 136 FWL 2008 dated 31-08-2010, notified an area of 584.06 Sq.Km. to be the Buffer Zone of the Bandipur Tiger Reserve. This consists of 118 villages in the taluks of Nanjangud, H.D. Kote and Gundlupet, Chamarajanagar of Mysore and Chamarajanagar District respectively spread over an area of 465.79 Sq.Km, 118.27 Sq.Km. of notified Reserved Forests and about 7850 Acres of revenue lands notified under Section 4 of Karnataka Forest Act, 1963 during February 2012.
The Buffer Zone of the Reserve starts from the North West corner of Keravadi village of H.D. Kote Taluk traversing along the Northern boundary of various villages in H.D. Kote Taluk ending in tri-junction point of Mullur, Chennegowdanahalli villages of H.D. Kote Taluk and Hediyala of Nanjangud taluk. From there on, traversing along the village boundaries of Gundlupet Taluk such as Hundipura, Shivapura, Belavadi, Kebbepura finally reaching Vaddaralli of Chamarajanagar Taluk and finally ends in Tamil Nadu and Karnataka State boundary.
The buffer zone chiefly consists of the forest areas spread over 118.27 Sq.Km.
Click here to download the Notification
Eco-Sensitive Zone
The Central Government vide notification SO 2364(E) dated 4th October, 2012 under the provisions of the Environmental (Protection) Act, 1986 (29 of 1986) subsection (1) read with clause (v) and clause (xiv) of sub-section (2) of section (3) and sub-rule (3) of rule 5 of the Environment (Protection) Rules, 1986 have notified the Eco-Sensitive Zone of the Bandipur Tiger Reserve covering a geographical area of 597.45 Sq.Km. which includes 123 villages.
Click here to download the Notification